Social Program
Welcome Reception
All the registered attendees are invited to the Welcome Reception at the conference venue, ICC Kyoto, on the evening of November 6, 2018. Japanese drum performance and maiko / geiko (traditional Japanese female performers) will welcome and entertain all the participants !

Venue: Banquet Hall Sakura
Time: 17:30 - 19:30, November 6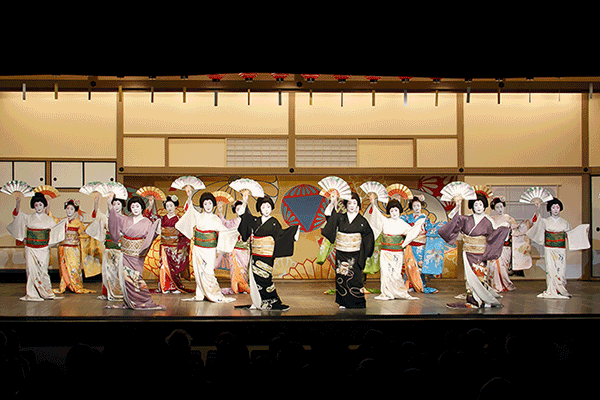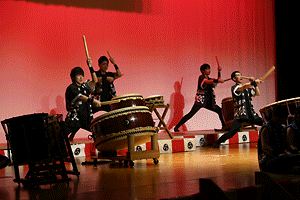 Young Professionals and Women in Engineering/Microwaves Reception
Students, participants and volunteers in APMC 2018 who have graduated from their first professional degree within the past 15 years are cordially invited to the Young Professionals Reception held in Banquet Hall Swan during 18:00-19:30 on November 7. The Reception is jointly held with Women in Engineering/Microwaves and every woman is invited as well.
The reception includes a special talk by Prof. Sungtek Kahng, Incheon National University, Korea, introducing potential carrier plans and professional networks in the microwave community to Young Professionals. Also, Prof. Ke Wu from Ecole Polytechnique University of Montreal will provide insightful talk for women in engineering and microwaves.
The admission is free of charge and no pre-registration is required
Special Speakers:
- Prof. Sungtek Kahng, Incheon National University, Korea
- Prof. Ke Wu, Ecole Polytechnique University of Montreal, Canada
APMC 2018 Banquet
The Banquet will be held on November 8, 2018. The Banquet venue, the SODOH Higashiyama Kyoto, offers the best of Kyoto-style Italian cuisine right besides Kodaiji temple — the prominent autumn leaves spot —, Ninenzaka, Sannenzaka streets — full of traditional shops and cute boutiques —, and Kiyomizudera temple — a UNESCO World Heritage site —. Vegetarian meals and halal meals are available as well.
Before the Banquet, welcome drink will be offered from 18:40. The Banquet will start at 19:00 and end at 21:00.
After savoring every mouthful at the banquet, we proceed to Kodaiji temple and admire the beautiful garden and the autumn foliage with evening illumination.
We wish you enjoy "Omotenashi" — the spirit of Japanese hospitality — and the breathtaking autumn scene in Kyoto.

The number of banquet tickets is limited, and the tickets will be sold on a first-come-first-served basis.

The buses that take you to the Banquet venue will depart at 17:30 from the entrance of the conference venue.
The return buses to Kyoto Station or ICC Kyoto will depart at 22:00 from the parking lot of Kodaiji Temple. Every return bus will be stopping at Sanjyo Keihan Station and Karasuma Oike Station before arriving at the final destination.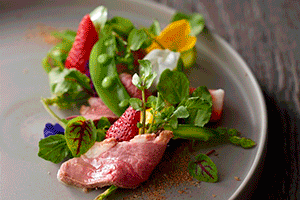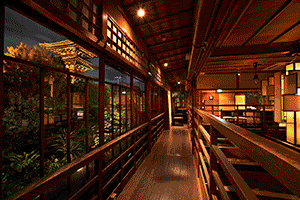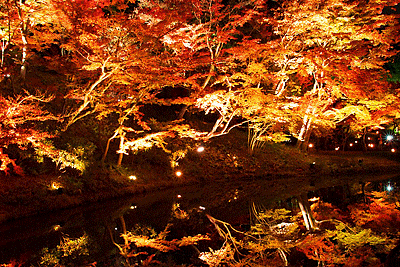 Flower Arrangement Workshop
Participate in a hands-on workshop for a glimpse into "Ikebana," the Japanese art of flower arrangement, on November 8, 2018. Ms. Tomoyo Wells, a Master of Ohara School of Ikebana, will lead you to a fascinating Ikebana world.
The workshop will be held twice from 10:00 to 11:30 and from 14:00 to 15:30 at Room 510 (the 5th floor) in ICC Kyoto. Both men and women are welcome. Let's appreciate the beauty of arranged flowers with Japanese Tea and sweets! You can take those flowers back home after the workshop.
Photographs of your "Ikebana" works will be introduced at the banquet.
Each workshop accepts 16 people, and the tickets are delivered at the registration desk with free of charge on a first-come-first-served basis.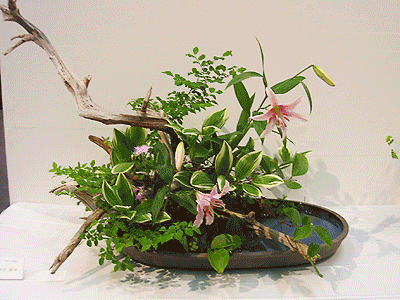 Photographs provided by Ohara School of Ikebana.
---