Greetings
Greetings from the Organizing Committee Chair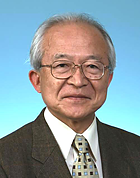 It is my pleasure and honor to welcome all delegates from many countries and regions to the commemorative 30th Asia-Pacific Microwave Conference (APMC 2018) to be held in Kyoto, which is the 1000 year old capital of Japan and one of the most suitable cities to celebrate the long lasting APMC. After the start in India at 1986, the conference has made a substantial contribution to the exchange of the latest scientific and technological knowledge in microwave related fields.
The APMC is dedicated to a broad range of high frequency related topics, from materials and technologies to integrated circuits, and systems, with emphasis on hardware development, and measurement. The recent topics of information technologies such as IoT (Internet of Things) , AI (Artificial Intelligence) and 5G (Fifth Generation) will also influence the embodiment of the microwave technology. I sincerely hope that the technologies presented here will contribute to the field of microwave industry for realizing the affluent society.
As the Organizing Committee Chair, I would like to express my sincere appreciation to all the authors, speakers, and reviewers over the world together with the committee members for great efforts to substantiate the conference.
Ikuo Awai
APMC 2018 Organizing Committee Chair
Greetings from the Steering Committee Chair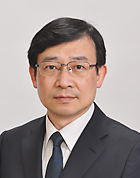 In modern society, many difficulties, such as opposition arisen from rich-poor gap expansion, conflict caused by different values and religions, increase of illegal immigrants and refugees, and threat of terrorism, are highlighted as big problems. It seemed that the earth became relatively smaller and people's cooperation and social reconciliation advanced smoothly at the time, when internet and satellite communication technologies emerged. However, it can be said that the advance does not necessarily go straight towards the desired direction. Rather, people feel the world is divided, these days.
But, when looking back to human history, it is a fact without doubt that people's cooperation and social reconciliation are very important for the development of human society and the world. We should learn our history once again, and consider seriously what is necessary for human happiness and prosperity.
By the way, microwave in academic field handles wave phenomena. Pythagoras, who was a philosopher and mathematician in ancient Greece, tried to explain that all physical phenomena are ruled by a harmony of wave motion. And he invented the "Pythagorean scale" for music based on this concept. Seen from modern knowledge, his theory includes many misunderstandings, but it is interesting that it contains a common concept of the modern quantum physics. Pythagoras offered us the unique world-view, in which all physical phenomena are explained by a harmony of wave.
Kyoto, where APMC 2018 is held, flourished as a Japanese ancient capital and center of Japan for a long time. Here in Kyoto, Japanese classic culture is succeeded until today. And Kyoto is one of the most famous tourist spots, where many people from home and abroad visit. A principle of Japanese culture is culture of "WA". The word "WA" takes various meanings. But, this word may have the closest meaning to an English word "harmony". Although Japan has our own original cultures from ancient days, we have deepened the cultures by harmonizing them with other Asian cultures, such as Kanji characters and Buddhism from China, the advanced metal processing technology and ceramics technology from Korea. Even today, many famous electronic component manufacturers in Kyoto try to incorporate the latest technologies from Europe and America and harmonize them with their own original technologies.
Microwave technology plays very important role as a means of communication in modern society. In addition to this, it also plays significant roles in energy transfer, remote sensing, microwave heating, production of chemicals and medical applications.
The fundamental concept of APMC 2018, "Harmonious World Connected by Microwaves", is put up with our deep wishes that not only countries or areas but also various academic fields and their applications are connected by microwave technology, to sympathize and harmonize each other for creating happiness and prosperity of human society. As mentioned above, I believe the historical city "Kyoto" is the most suitable place to send such a message. We are trying to do new challenges in APMC 2018 so that such various discussions actively take place.
It is our supreme pleasure to invite you to APMC 2018 in Kyoto to have useful discussions. I sincerely request you to come to Kyoto at this occasion.
Toshio Ishizaki
Steering Committee Chair of APMC 2018
Message from the Technical Program Committee Chair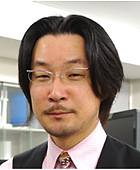 On behalf of the Technical Program Committee, I would like to proudly announce the technical program for APMC 2018. APMC 2018 has attracted 862 paper submissions from 47 countries all over the world and has accepted 585 papers, which is the record in the history of APMCs in Japan. APMC 2018 offers 71 quality technical sessions in 7 tracks, focusing on topical areas of microwave science and technologies including 5G, intelligent mobility, wireless power transfer, terahertz waves, and microwave heating and chemistry.
On the first day, APMC 2018 offers 9 cutting-edge workshops and 4 intensive short courses in the focused areas. Following three days provide 12 special sessions, 54 oral sessions, and 5 interactive forums including 9 invited talks by distinguished speakers in the field. An opening session is scheduled in the afternoon on the second day. The APMC 2018 Opening Ceremony includes a special talk entitled "Birth and Growth of APMC" celebrating 30th APMC by Dr. Tatsuo Itoh, Professor at UCLA, and a plenary talk entitled "The future outlook and applications opened up by 5G" by Mr. Takehiro Nakamura, NTT DOCOMO, INC., Japan, envisioning frontiers in upcoming 5G technologies. Special activities on Women in Engineering/Women in Microwaves and Young Professionals are also scheduled on the second day in collaboration with the IEEE Microwave Theory and Techniques Society including a social get-together event in the evening. Those who are taking part in and/or are interested in these activities are welcome to participate. A collaborative special session with the European Microwave Association is scheduled on the second day as well to introduce leading activities in Europe.
On the third day, student and young engineer design competitions are held at Room A in conjunction with Exhibitions and Interactive Forums to encourage future microwave engineers. The competitions consist of four design tracks of a microwave active circuit design, a filter design, a wireless power transfer system design, and a transmission line challenge. The competitions are supported by some of the leading microwave test and measurement companies. A special session on microwave heating and chemistry is also scheduled in collaboration with the JSPS 188 Committee/JEMEA.
The APMC 2018 Closing and Award Ceremony is held on the last day after all the technical sessions. The ceremony starts with a series of omnibus talks on unique microwave activities from Kansai area in microwave meteorological astronomy radar technologies, microwave medical applications, and microwave heating and chemistry, followed by the award ceremony of APMC 2018 Prize and APMC 2018 Student Prize.
We hope you enjoy the APMC 2018 program and looking forward to meeting you in Kyoto.
Atsushi Sanada
APMC 2018 Technical Program Committee Chair
---