Opening Ceremony - Keynote Addresses
Opening Ceremony
Room
Main Hall (2nd floor)
Date and Time
2014/11/5 (Wed) 11:30-13:10
Abstract
We will first give you a declaration and brief report by the APMC 2014 Steering Committee Chair, followed by congratulatory addresses by invited representatives of sponsoring organizations including IEEE MTT-S, IEEE AP-S, EuMA, and the Ministry of Internal Affairs and Communications.
Keynote Address

Challenges Toward Spectrum-Energy Efficient Gigabit Wireless Networks
Room
Main Hall (2nd floor)
Date and Time
2014/11/5 (Wed) 11:30-13:10
Speaker
Fumiyuki Adachi, Professor of Communications Engineering, Graduate School of Engineering, Tohoku Univ., JAPAN
Abstract
Wireless traffic volume has been increasing explosively. To cope with this under limited available wireless bandwidth and energy, wireless networks need to be significantly reorganized. In this talk, we will get an overview of the wireless technology advancement during the last three decades and will discuss about technical issues for spectrum-energy efficient gigabit wireless networks. As one promising solution, the concept of the distributed antenna network is introduced.
Biography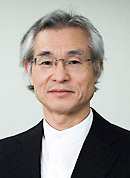 Fumiyuki Adachi received the B.S. and Dr. Eng. degrees in electrical engineering from Tohoku University, Sendai, Japan, in 1973 and 1984, respectively. In April 1973, he joined the Electrical Communications Laboratories of NTT and conducted various fundamental researches on digital cellular mobile communications. From July 1992 to December 1999, he was with NTT DoCoMo, where he led a research group on Wideband CDMA for 3G mobile networks. Since January 2000, he has been with Tohoku University, Sendai, Japan, where he is a Professor at the Dept. of Communications Engineering, Graduate School of Engineering. His research interest includes wireless access, equalization, transmit/receive antenna diversity, adaptive transmission, channel coding, etc. He is an IEEE Fellow and an IEICE Fellow. He was a recipient of the IEEE Vehicular Technology Society Avant Garde Award 2000, IEICE Achievement Award 2002, Thomson Scientific Research Front Award 2004, Ericsson Telecommunications Award 2008, Telecom System Technology Award 2010, Prime Minister Invention Award 2010, and KDDI Foundation Excellent Research Award 2012.
Special Talk

Life in Space and Wireless Technology
Room
Main Hall (2nd floor)
Date and Time
2014/11/5 (Wed) 11:30-13:10
Speaker
Naoko Yamazaki, Astronaut, JAPAN
Abstract
Based on the experience onboard the International Space Station (ISS) and Space Shuttle Discovery, the way we live in space will be introduced, as well as how wireless technology contributes to missions onboard, expecting more advanced wireless technology will help our lives in space in a more robust and efficient way.
Biography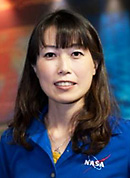 Naoko Yamazaki earned a Master of Science degree majored in Aerospace Engineering from the University of Tokyo in 1996, then started working for Japan Aerospace Exploration Agency (JAXA). In 1999, she was selected as an astronaut candidate and was qualified as a Soyuz-TMA Flight Engineer in 2004 and NASA Mission Specialist in 2006. On April 5, 2010 Yamazaki was onboard Space Shuttle Discovery on the crew of STS-131, an assembly & resupply mission to the International Space Station. She retired from JAXA in 2011 and has been serving as a member of Japan Space Policy Committee and an adviser of Young Astronaut Club (YAC), etc.
---