Welcome to APMC2014, Sendai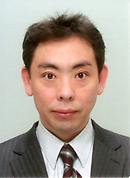 The 2014 Asia-Pacific Microwave Conference (APMC 2014) will be held at the Sendai International Center, Sendai, Japan, on November 4-7, 2014. As you know well, Sendai is one of the historic sites for microwave & antenna engineering and is the birthplace of Yagi-Uda antenna. Please feel a touch of inspiration from Sendai and the microwave & antenna heritages.
This conference is organized and sponsored by The Institute of Electronics, Information and Communication Engineers (IEICE) of Japan, and will be supported by Ministry of Internal Affairs and Communications. It will be cooperatively sponsored by IEEE MTT-S, IEEE AP-S, EuMA, URSI, IEEE MTT-S Japan/Kansai/Nagoya Chapters, IEEE Sendai Section, IEICE Technical Committee on Microwaves, IEICE Technical Committee on Electronics Simulation Technology, IEICE Technical Committee on Microwave Photonics, Japan Institute of Electronics Packaging, Japan Society of Electromagnetic Wave Energy Applications, IEEJ Investigative Committee on Innovative Electromagnetic Technologies and Their Applied Developments.
I am looking forward to your participation in APMC2014.
Noriharu Suematsu
Steering Committee Chair of APMC2014
---