About MWE 2018
Welcome to MWE 2018
Welcome to MWE 2018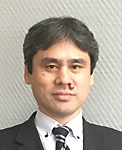 Welcome to the 2018 Microwave Workshops and Exhibition (MWE 2018) which will be held in Pacifico Yokohama from Wednesday, November 28 to Friday, November 30, 2018. MWE is the largest comprehensive event in Japan for RF/microwave engineers and researchers in academic and governmental institutions as well as private companies. For more than a quarter-century, it has provided workshops introducing state-of-the-art technologies and future visions, fundamental educational courses for novice/young engineers, and exhibitions of the latest products.
This year, 2018 Asia-Pacific Microwave Conference (APMC 2018) will be held from 6 to 9, November, 2018, in Kyoto, Japan, in advance of MWE. Both two events are closely collaborating with great efforts of all involving persons.
So far, microwave technology has been applied to many products and services such as broadcasting, fixed-, mobile-, and satellite-communications, radars and sensors and wireless power transmissions. The technology is expected to be spreading for services of "Omotenashi (Japanese hospitality)" and "Safe and secure" accelerated by a trigger of 2020 Tokyo Olympic Paralympic Games. The fifth generation (5G) mobile communications systems will open up a new opportunity for M2M and IoT applications in addition to smart phones. As foreseen more possibilities contributing to a sustainable, rich, and vigorous society, where a variety of industries and communities are interconnected by microwave technology, the keynote concept of MWE 2018 has been adopted as "Microwaves for connected & resonated co-creative societies." Workshops and exhibition are designed on the basis of this concept.
In the opening ceremony, there are two keynote addresses: the first one entitled "The Latest Radio Frequency Administration in Japan" will be presented by Mr. Masatoshi Nozaki (Ministry of Internal Affairs and Communications). The second one entitled "Capacitive-Coupling Wireless Power Transfer" will be presented by Prof. Takashi Ohira, Toyohashi University of Technology.
In the workshops, five special sessions are allocated to treat fusion of different technical areas/fields, such as quantum computing and social infrastructure. 19 regular sessions cover the latest microwave technologies from active and passive devices to next generation applications and systems such as 5G mobile communication systems, wireless power transmissions and automotive/vehicular applications. Five fundamental courses and four introductory courses give an exposition on microwave technologies from basic points to application examples.
In the Microwave Exhibition, almost five hundred companies from both Japan and overseas together with about thirty universities/colleges will exhibit their new products, technologies and research activities. Some exhibitors will give technical seminars. "MW Cafe" will be also opened to introduce notable microwave system technologies. "Ideathon" will be held to competing ideas of new systems, applications and business models by students.
I hope that the contents of the workshops and exhibition will be attractive and informative to all participants. Please come to enjoy your microwave journey at MWE 2018. In closing, I would like to express my sincere appreciation to everyone who has been supporting MWE 2018.
Kenichi Maruhashi
MWE 2018 Steering Committee Chair
(NEC Corp.)