About MWE 2016
Welcome to MWE 2016
Welcome to MWE 2016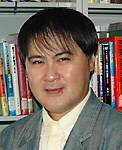 The Microwave Workshops and Exhibition, or MWE, is the largest annual academic event in Japan for RF/microwave engineers and researchers in academic and governmental institutions and private companies. MWE has been contributing to make collaborations among industry, government, and academia and to form a microwave community in Japan, which advance the development in the microwave technologies for a smart and sustainable society. Furthermore, a part of the properties of the MWE has been utilized for the Asia-Pacific Microwave Conference, held quadrennially in Japan since 1990, where not only the Japanese technologies has been emitted, but also the action plans have been considered for development in the Japanese microwave technologies. This relationship between MWE and APMC has been constructed by the great contributions of lecturers, exhibitors, participants and the relevant persons of MWE.
On behalf of the MWE 2016 Steering Committee, it is my privilege and honor to welcome you to MWE 2016 held in Pacifico Yokohama, Japan for three days from Wednesday, November 30th to Friday, December 2nd, 2016, under the sponsorship of the IEICE APMC Japan National Committee.
The keynote concept of MWE 2016 is "New World designed by Microwave technologies and Japanese contribution". In MWE 2016, let's consider about the role of microwave technologies for the future society which will be globalized furthermore and about the contributions to the society by the Japanese microwave industries. In the Microwave Workshops, there are two keynote addresses in the opening ceremony. The first keynote address entitled gThe Latest Radio Frequency Administration in Japanh will be presented by Mr. Fumihiko Numata (Ministry of Internal Affairs and Communications). The second one entitled "Millimeter-Wave Wireless Access Network Project -Application to 5G Heterogeneous Cellular Networks-" will be presented by Prof. Makoto Ando (Tokyo Institute of Technology). Furthermore, there are fourteen workshop sessions on 5G technologies, IoT, ITS, Wireless Power Transfer and so on for professional engineers and twelve tutorial/introductory sessions for beginners, as shown in this program.
In the Microwave Exhibition, about 500 companies from both Japan and overseas and about 30 universities /colleges will exhibit their new products, technologies and research activities. Some of the exhibitors will also give technical seminars. "MW Cafeh which is the focused event on the microwave system technologies will be opened.
We sincerely hope that your experience in Yokohama is a memorable one and is both personally and professionally rewarding. So please come and enjoy your microwave journey at MWE 2016.
Finally, I would like to express my sincere appreciation to everyone who has been supporting us in organizing MWE 2016.
Yoshinori Kogami
MWE 2016 Steering Committee Chair
(Utsunomiya Univ.)