About MWE 2021
Welcome to MWE 2021
Welcome to MWE 2021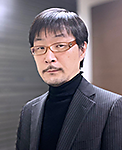 MWE 2021 (2021 Microwave Workshops and Exhibition) will be held at the PCIFICO Yokohama convention center from Wednesday, November 24th to Friday, November 26th, 2021. The MWE is one of the largest microwave technology events in Japan with a series of cutting-edge workshops and tutorials along with industrial exhibitions. The MWE is aiming for a sustainable development of Japanese microwave communities all in industry, government, and academia. MWE 2021 is going to be the 26th MWE since the first event held at Ikebukuro Sunshine City in 1991. Last year, we were unfortunately forced to hold this event online due to the COVID-19 outbreak, yet it is our pleasure to announce that we will be back again in PACIFICO Yokohama this year and look forward to seeing you in the flesh.
The MWE has been and is leading the technical and industrial microwave fields in Japan and disseminate potentials of Japanese microwave community to the world by tightly collaborating with APMCs (Asia-Pacific Microwave Conferences), which is the largest international microwave conference in the Asia-Pacific region, held in Japan every four years, along with IMS (International Microwave Symposium) in the United States and EuMW (European Microwave Week) in Europe. By deepening microwave technologies, presenting new concepts, and sharing the knowledge with the society, we will continue to contribute to advancements of Japanese microwave science, industry, and education.
In Japan, the commercial service of the 5th generation mobile communication system (5G) has been launched last year. DX (Digital Transformation) is being accelerated due to significant lifestyle changes with a rapid spread of online meetings and conferences owing to the COVID-19 disaster. In addition, great efforts are underway to solve various social issues as well as the achievement of the SDGs (Sustainable Development Goals). In this scenario, microwave technology is becoming more and more important to facilitate this transformation in a variety of social fields of information and communication, energy, medical care, security, logistics, and the like. Furthermore, the microwave technology is expected to play a crucial role in emerging fields of quantum computers and quantum sensing that will bring about drastic social changes in the near future. In this context, microwave technology is the very key technology that will open up new social and business realms. In MWE 2021, in order to manifest such a world, the keynote concept is introduced to be "Microwave-leveraged future society".
At the opening event in MWE 2021, two keynote speeches will be given by the Ministry of Internal Affairs and Communications (speaker TBD) on the topic of the latest trends in radio wave administration followed by Mr. Takehiro Nakamura, Executive Officer, Director of 6G-IOWN Promotion Department, NTT DOCOMO, Inc. on visions and strategies of beyond 5G/6G technologies.
In the workshops, a new type of workshops will be introduced by exploiting online interaction scheme. The workshops focus on trends and applications of state-of-the-art microwave technologies. We are also planning quality tutorials targeting on beginners who do not specialize in the microwave technology as well as young students and engineers.
In the exhibition, we are planning face-to-face industrial exhibitions, where you can directly experience new products and technologies of companies all over the world. Exhibitor seminars will also be organized. We also plan to offer opportunities to discover latest research outcomes of university laboratories and technical colleges. In addition, we plan to host a new competition in which students compete for ideas of microwave related systems, applications, and business models.
Finally, on behalf of the MWE 2021 executive committee, I would like to express our sincere gratitude for supporting MWE 2021 this year regardless of the difficult situation of COVID-19. MWE 2021 will restart as a new MWE with a special care for infection control measures. I sincerely hope that MWE 2021 contributes to all the microwave-related industrial, governmental, and academic communities, and I look forward to your participation.
Atsushi Sanada
MWE 2021 Steering Committee Chair
(Osaka University)