About MWE 2019
Welcome to MWE 2019
Welcome to MWE 2019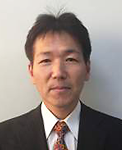 MWE 2019 (Microwave Workshops and Exhibition 2019) will be held from Wednesday, November 27 to Friday, November 29 in the Pacifico Yokohama convention center. MWE is Japan's largest event about science, industry and education related to microwave technology, and includes an exhibition of cutting-edge technology in addition to workshops about the development of microwave technology and collaborations between industry, government, and academia.
Last November, the Asia-Pacific Microwave Conference (APMC) was held in Kyoto. This international conference is held every four years in Japan, and 2018's conference brought participants from all over the world. Collaboration between the MWE and APMC events has involved a wide variety of parties since the first MWE was held in 1991. This year's MWE will commemorate the 30th anniversary of APMC's first event in 1990.
In the coming years, the explosive spread of sensors and IoT devices is expected to continue, and this development will enable the provision of new services to consumers. Furthermore, microwave technologies will play key roles in the fifth-generation mobile communications system (5G) currently under development. Microwave technologies are now used in a wide range of fields like industrial, medical, chemical, energy generation, distribution, and security, as well as in information communication system. Further developments in microwave technology will soon be needed to enable applications that involve all these fields. In this social context, the keynote theme of MWE 2019 will be "Microwave Technologies Enabling the Future of IoT Society". Workshops and exhibitions for the conference are focused on this theme.
The workshop will include 2 keynote addresses during the opening ceremony, 5 fundamental courses, 5 introductory courses, 5 special sessions, and 19 regular sessions.
The first keynote address is titled "The Latest Radio Frequency Administration in Japan" and will be presented by Mr. Hideo Fuseda of the Ministry of Internal Affairs and Communications. The second keynote is titled "Present and Future of Microwave Power Transfer" and will be presented by Prof. Naoki Shinohara of Kyoto University.
The sessions will focus on topics like 5G, wireless power transmission, wireless applications in automotive fields, and technologies related to Society 5.0. The latest microwave technology trends and applications related to these topics will be introduced. To make the workshop interesting to a wide audience covering young engineers to beginners with no specialization in microwave technology, we will also offer introductory courses that explain the basic principles and applications of microwave technology.
Nearly five hundred companies from both Japan and overseas and around 30 universities/technical colleges will exhibit new products, technologies, and research results. The workshop will also include seminars with exhibitors introducing the latest technologies and products. In addition, we are planning special exhibitions about 5G system trials in Japan and wireless power transmission. Other installations will include the "MW Cafe", which introduces microwave system technology, and "Ideasons", where students will enter a business plan competition using the technology ideas and information obtained from the exhibition booths.
In closing, I would like to thank you for your support and I would also like to thank all those whose patronage has made MWE 2019 possible. I sincerely hope that MWE 2019 will contribute to the further development of microwave technology, and I look forward to your participation in the workshop.
Tadashi Kawai
MWE 2019 Steering Committee Chair
(University of Hyogo)