About MWE 2015
Welcome to MWE 2015
Welcome to MWE 2015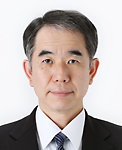 On behalf of the 2015 Microwave Workshops and Exhibition (MWE 2015) Steering Committee, it is my privilege and honor to welcome you to MWE 2015 held in Pacifico Yokohama, Japan for three days from Wednesday, November 25th to Friday, November 27th, 2015, under the sponsorship of the IEICE APMC Japan National Committee.
The MWE has been the unique comprehensive event in Japan covering technologies, industries and education related to microwave since 1991. The MWE comprises workshops giving an overview of the state-of-the-art technologies and future visions, basic educational courses for young engineers, and an exhibition of the latest products.
The keynote concept of MWE 2015 is "Microwave Technology as a Driving Force for Creating Society Comfortable and Easy to Human and Nature". With starting up the deepening of systems and the evolving to solutions in industry today for creating such a society, we will contemplate how "the Microwave Technology" should support these "deepening" and "evolving" at MWE 2015. Thus in the opening ceremony, Mr. Yasuo Tawara (Ministry of Internal Affairs and Communications) will present a keynote address entitled "The latest radio frequency administration in Japan", which will introduce the latest radio frequency administration and regulations including the current state of radio use, introduction of new wireless systems, 5G and so on. Mr. Takehiro Nakamura (NTT Docomo) will also present a keynote address entitled "NTT DOCOMO 5G toward 2020 Deployment", which will introduce the latest technologies and take a comprehensive, panoramic view of 5G systems and services.
In the workshops and tutorial/introductory sessions intended for beginners, the total number of sessions is significantly increased to 29, including themes of 5G, ITS, IoT, Wireless Power Transfer and new microwave applications such as Biotechnological Application and Microwave Chemistry. Showing strong relevance among some workshops and tutorial/introductory sessions, everything of microwave technologies from basics to cutting edges and applications will be introduced seamlessly. In addition, special sessions are planned to focus on the history and foresight of mobile telephone system in Japan and on latest trends of microwave technologies for intelligent mobility in Germany and the United States of America.
In the exhibition, about 500 companies from both Japan and overseas, as well as 31 universities and colleges, will exhibit their new products, technologies and research activities. Some of the exhibitors will also give technical seminars regarding their products. In addition, the system seminars on satellite communication/broadcast and medical field in which microwave technologies have no small effect, will also be held in the exhibition hall.
We sincerely hope that your experience in Yokohama is a memorable one and is both personally and professionally rewarding.
So, please come and enjoy your microwave journey at MWE 2015.
In closing, I would like to express my sincere appreciation to everyone who has been supporting us in organizing MWE 2015.
Moriyasu Miyazaki,
MWE 2015 Steering Committee Chair
(Mitsubishi Electric Corp.)